Bay Angels Pitch Event
6 PM @ Financial District
4 Embarcadero Center 22nd Floor – San Francisco, CA 94111
NOTE: You must be an accredited investor  in order to invest in any of our presenting companies.
Membership and Sponsorship Inquires – Please contact BayAngels@bayangels.com
Presenting companies from Early stage to significant traction – in ENT SW, AI Marketing/HR, market place (Tutoring), AI Supply Chain… and AR/VR (pending)
Dot-in – Artificial Intelligence(AI) platform tapping into the 'subconscious' mind of humans to yield very powerful 'untapped' business insights.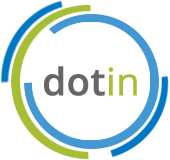 Knack is a local marketplace for peer-to-peer tutoring. The mobile app connects college students who need help in their courses with peers who have aced their courses.Knack –

Crowdz – Crowdz is the B-Commerce Engine. Crowdz digitizes business supply chains, transforming antiquated legacy commerce systems into intelligent, fully-automated B-Commerce Networks. With Crowdz, retailers, brands, and manufacturers acquire instantaneous electronic sourcing, ordering, & transaction capabilities both upstream and downstream—accelerating transactions with suppliers and channel partners, opening lucrative new market opportunities, and multiplying sales volume.

Luminate Health System –
Luminate Health Systems is the future of patient education: immersive content, tailored to a patient's specific condition and delivered on their preferred device, both in the clinic and at home. We make better patients, happier doctors and drive better outcomes. And we allow doctors to see more patients daily while improving care. The future is here!